Directions
We have moved and are no longer located at 95 East Main Street in Denville as of May 1st 2016.
Our new address is *23 Church Street* in Denville, which is located at the corner of Church and Hinchman, right near the Denville post office and behind the Walgreens shopping center. We are about a mile away from our previous location. You can get to our new office via Hinchman Ave or Diamond Spring Road. Parking lot is located on the Hinchman Ave side of our new location.

See the map below for details. You can also click one of the links below for directions.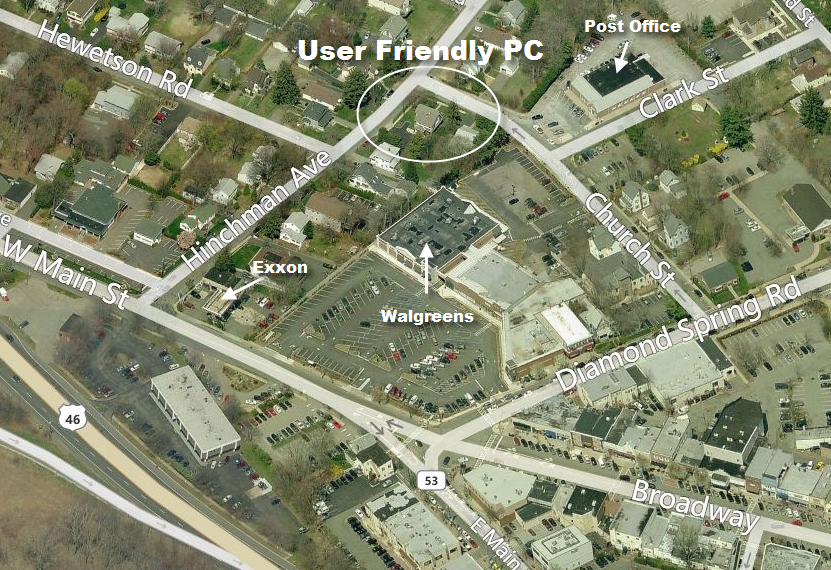 Click below to get directions:
User Friendly PC Services
23 Church street
Denville, NJ 07834
973-224-6226